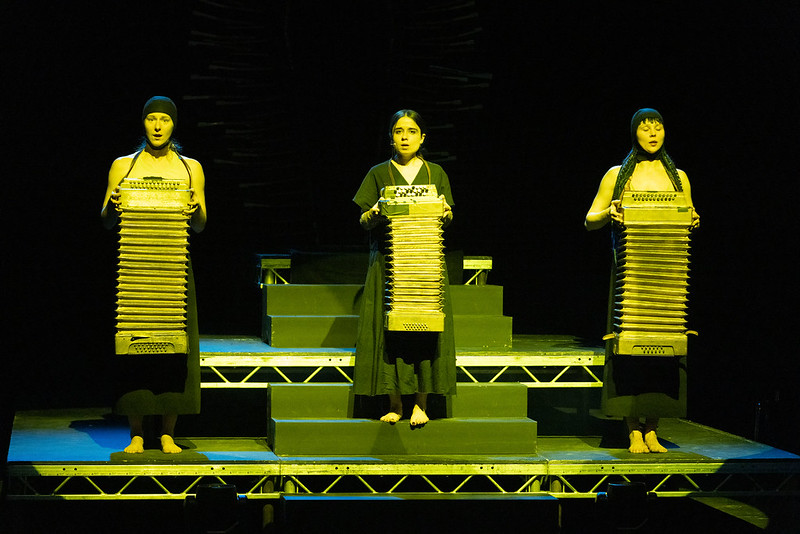 April 2023
A contemporary media-opera inspired by the impact of nuclear power on our world, Chornobyldorf is a post-apocalyptic fantasy. It combines folk and classical singing with physical theatre, dance, unique musical instruments and cinematic video-novels.
Having survived a series of disasters, the descendants of humanity find themselves in a post-society – the world after the death of capitalism, opera, and philosophy. Wandering amongst the ruins of the nuclear power plants, abandoned churches, theatres and galleries, they try to recreate the lost civilisation through archeological performances rituals, universal symbols and signs.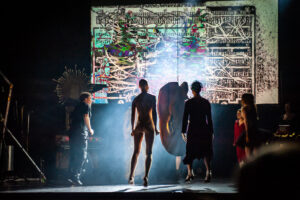 April 2023
Described by the Times as "a modern Ukrainian masterpiece everyone needs to see," and "One of the most shattering and essential performances anywhere in the world today," by BBC Radio 1.
Illia Razumeiko:
"Our Liverpool location is the Invisible Wind Factory. It's a revitalised factory turned into a multi-format performance space where various events happen. From techno parties to conceptual performances. We are preparing a type of club-immersion version of the opera. The festival will feature works by contemporary artists and various theatre events. In my opinion, Chornobyldorf's appearance there takes our work out of the realm of "elite" art and into the masses. After all, radiation and post-apocalypse have no class, social or aesthetic boundaries."
This is the second time Chornobyldorf will be presented to the British public. Last November, the opera opened the UK's largest international festival of new and experimental music in Huddersfield. The event took place as part of the UK/Ukraine Season of Culture, organised by the British Council in partnership with the Ukrainian Institute.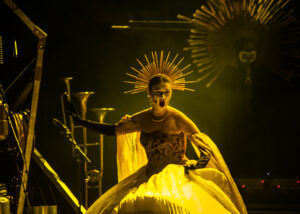 April 2023
Roman Grygoriv:
"Undoubtedly, Chornobyldorf's performance at the Eurovision Song Contest erases the boundaries of the narrow profile of the contemporary opera genre and contemporary musical theatre in general."
For the first time ever, EuroFestival is offering the tickets to this performance (usually worth £28 per ticket) FOR FREE as part of it's commitment to providing free cultural experiences. 
Performances are held at 7.30pm on the 1st and 2nd of May at the Invisible Wind Factory.
Book tickets here.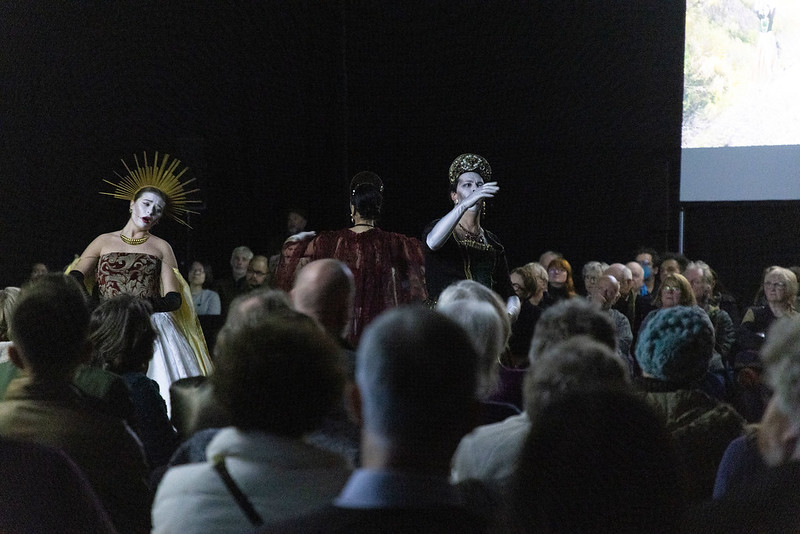 Contains Nudity, suitable for ages 18+
The project is supported by the British Council and the Ukrainian Institute. See the full program of the EuroFestival here.
Photo: Valery Landar