Opening this year's festival was hard-hitting multimedia opera Chornobyldorf, сreated by Ukrainian composers Roman Grygoriv and Illia Razumeiko and combining folk and classical singing with theatre, dance, video and unique musical instruments, the award-winning show examined the impact of nuclear power on our world. Chornobyldorf boldly traversed the political fallout that follows disaster to reflect on humanity's role in climate catastrophes and presented a piece of fictional future archaeology that paralleled reality as we know it. Watch a video teaser here.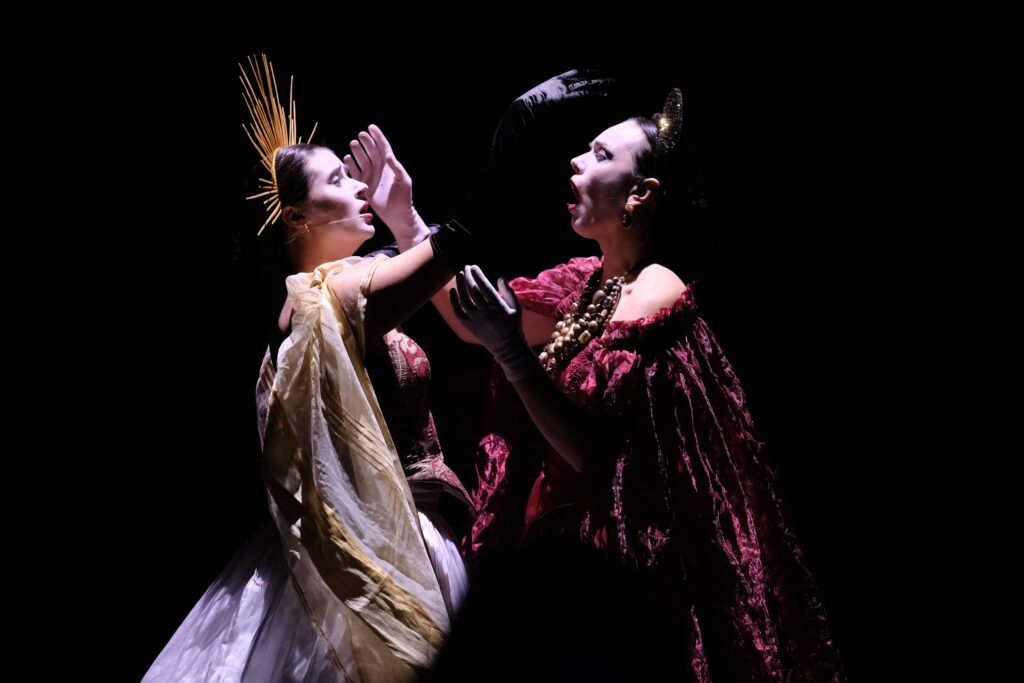 Chornobyldorf. Photo: Brian Slater
Using extended techniques and the mixing of synthesized and electronically processed sounds, String Air Synthesis will perform composed and improvised pieces in microtonal and even temperament for Kharkiv-style bandura and flute. Volodymyr Voyt and Solomiya Moroz started playing together through a shared interest in contemporary and electronic music, although their instruments and musical backgrounds could not be from more different worlds.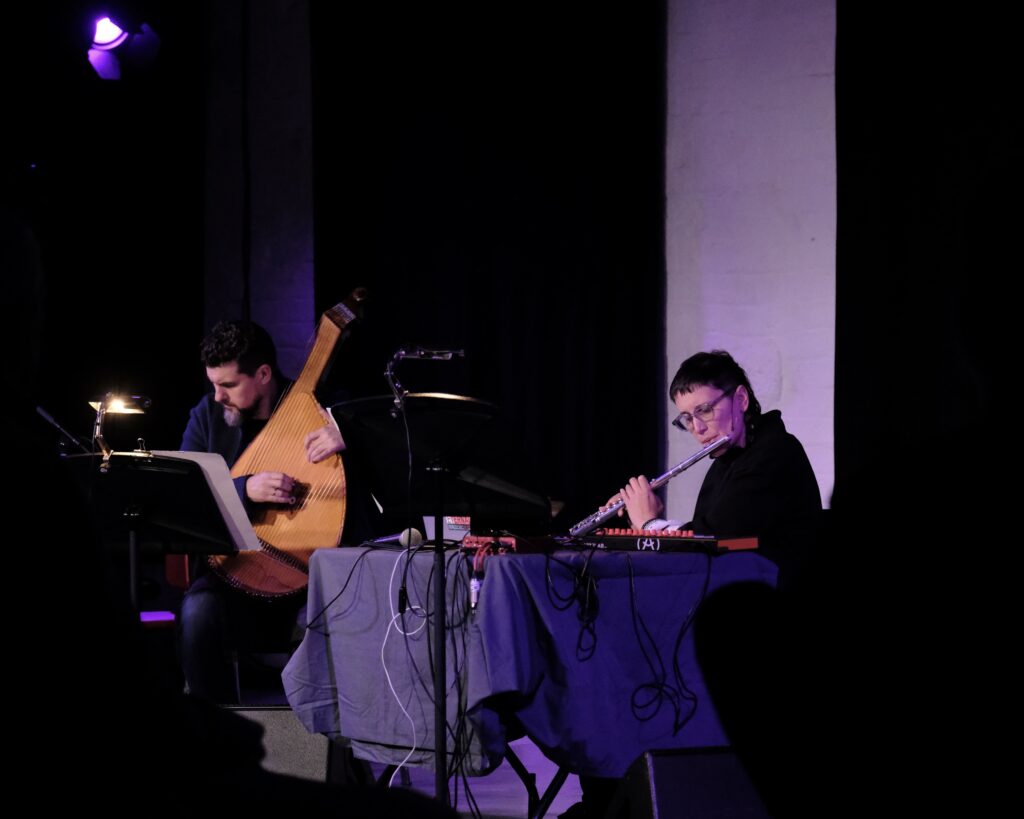 String Air Synthesis. Photo: Brian Slater
At the festival, the British premiere of the compositions Spleen and Plexus created by Anna Korsun took place, as well as 'drop after drop' by Maksym Shalygin as part of the hcmf// shorts programme. All three works were performed by the British orchestra Riot Ensemble.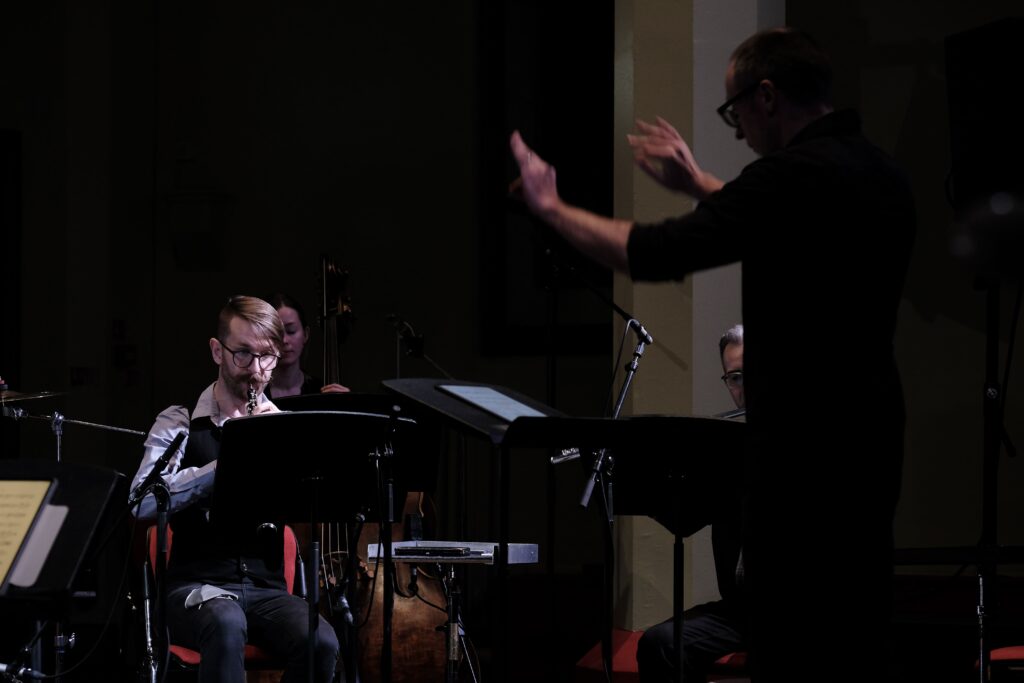 The Riot Ensemble. Photo: Matthew Johnson
The reaction of leading UK media on Chornobyldorf:
BBC Radio 
"One of the most shattering and essential performances anywhere in the world today."
THE TIMES:
"A modern Ukrainian masterpiece everyone needs to see."
The Telegraph:
"In truth, so universal is its contemplation of human catastrophe that the piece speaks as powerfully to the dreadful conflicts in Syria and Yemen, and indeed to the frightening realities of climate change, as it does to the war in Ukraine itself."
Summarising the spirit of this year's edition, hcmf// Artistic Director Graham McKenzie stat
Summarising the spirit of this year's edition, hcmf// Artistic Director Graham McKenzie states: 'This year's programme reflects the world we currently live in; asks questions around identity and the changing relevance of borders; exploring who we are now, as a species on a planet in crisis.'