Through personal stories and testimonies of love and struggle in Crimea today, the play focuses on the record of human rights violations in the Crimean Peninsula since the unlawful Russian temporary occupation. Since 2014, civil activists and in particular representatives of the indigenous people of the Crimean peninsula, Crimean Tatars, have been persecuted by Russian occupying forces. 
Combining victim and activist interviews, stories of 11 political prisoners and their families, Crimea, 5am recasts vital issues of justice and cultural liberty and the forces that would repress them. The audience heard from the wives of the political prisoners, of their lives, friendships and love affairs, and particularly the extraordinary way that they have kept their households together, drawing comfort and support from their tight-knit female community and how they have been empowered and changed through the experience.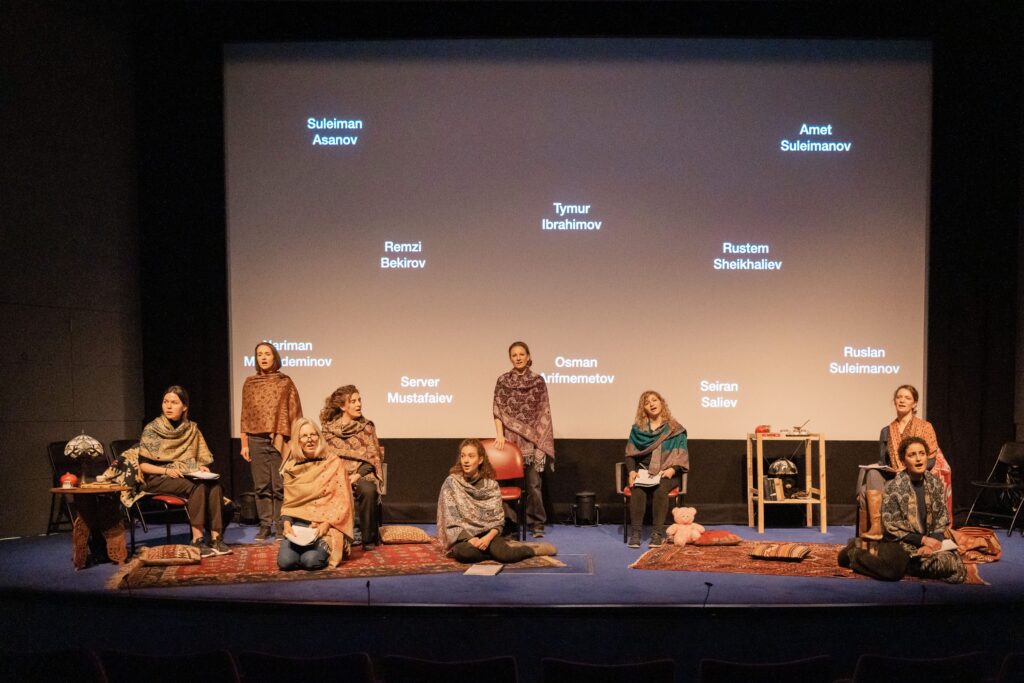 A cast of actors, activists, and journalists staged a reading of Crimea, 5am in the UK at Kiln Cinema, followed by a post-show chat co-hosted by Index on Censorship. 
Maria Romanenko

, an Ukrainian journalist and writer. Hromadske International, BBC, ITV, Sky News. 

Peter Jukes

, an author, dramatist and screenwriter, CEO of Byline Media and co-founder of the Byline Festival & the Byline Times. 

Alexandra Hall Hall

, a former British diplomat, who recently served as the UK Ambassador to Georgia.  

Chiraz Aich

performed in numerous plays, including Shakespeare, in her native languages of French and English. 

Cristina Catalina

is a Romanian-German actress, producer and translator. 

Yasmeen Audisho Ghrawi

is an Iraqi-born performer and theatre-maker. 

Lana Biba

,a Swedish-Ukrainian award-winning actor, director and coach, co-founder of 2Theatre company & London Physical Theatre School. 

Waleed Elgadi

, a British Sudanese actor & writer with over 20 years of acting experience. 

Laila Alj

, an actor & writer raised in Casablanca, Morocco. Her performance work is across stage, screen and voice-over. 

Laura Hanna

, a British-Egyptian performer and award-winning vocalist (classical, pop, Arabic and Brazilian music). 

Hemi Yeroham

is an actor, born in Istanbul, known for

Mamma Mia!

(2008),

Closed Circuit

(2013) and

Tyrant

(2014). 

Gemma Barnett

is an award-winning actor and writer. 

Сalin Bleau

, an international actor & voice over artist with over 10 years of experience. (

The Lazarus Project

, Netflix drama

Zero Chill

, BBC drama

Killing Eve

)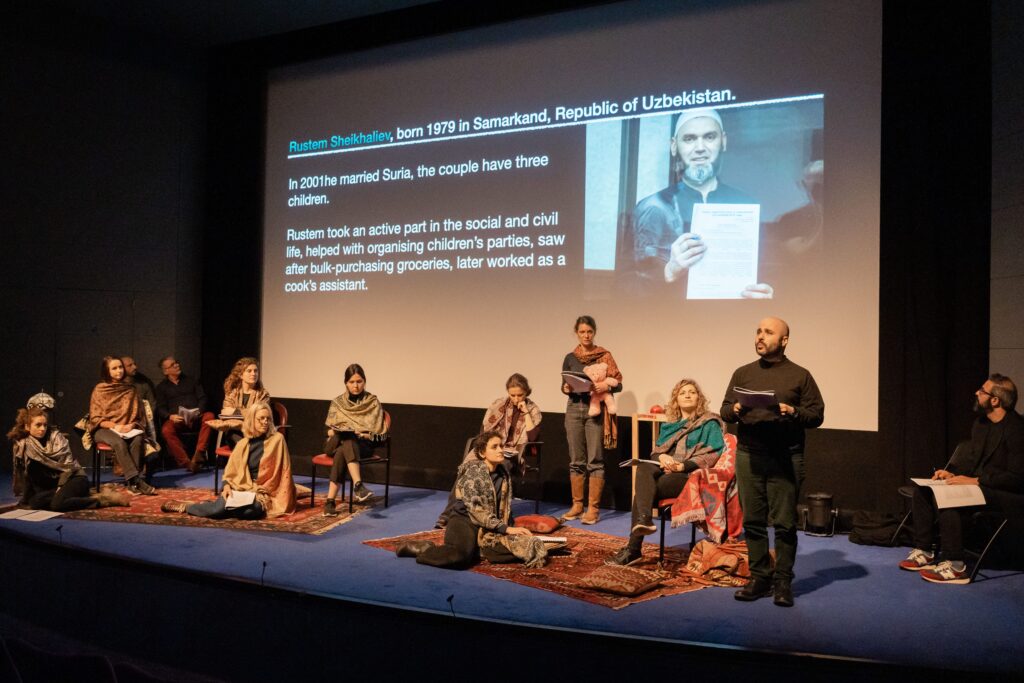 The performance was followed by a post-show chat co-hosted by Martin Bright, Editor-at-Large at Index on Censorship; Rory Finnin, Cambridge Ukrainian Studies; Maria Romanenko, Ukrainian Journalist; Josephine Burton, Dash Arts; and Alexandra Hall Hall, former UK ambassador to Georgia. Alim Aliev, Deputy Director General at the Ukrainian Institute, joined the conversation online. 
More about the actors of the performance by the link.  
Read the Dash Arts blog about the project.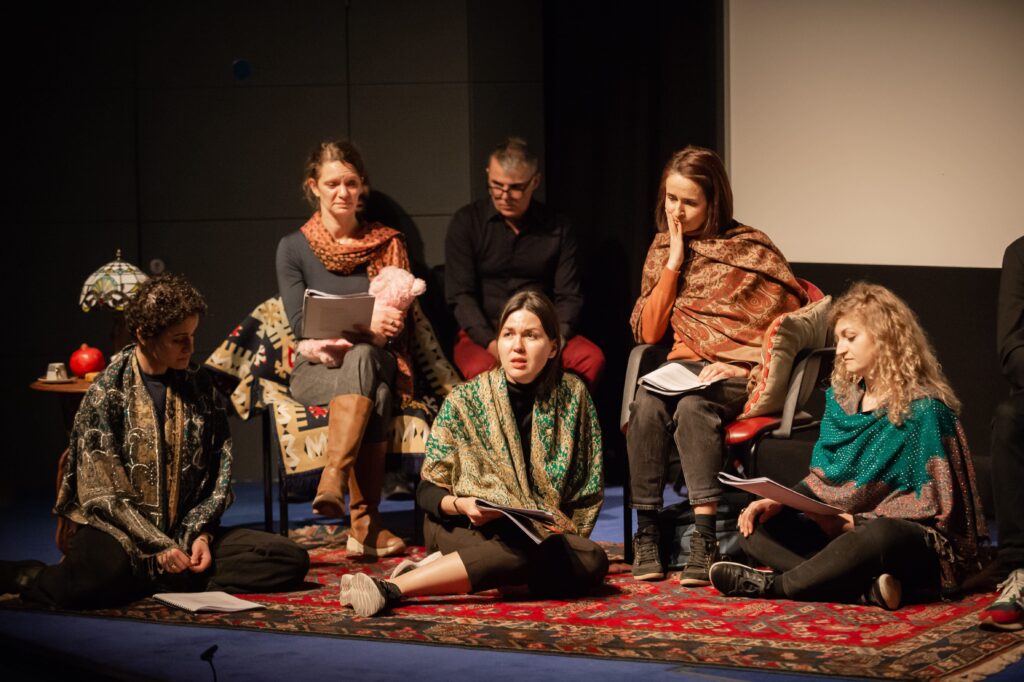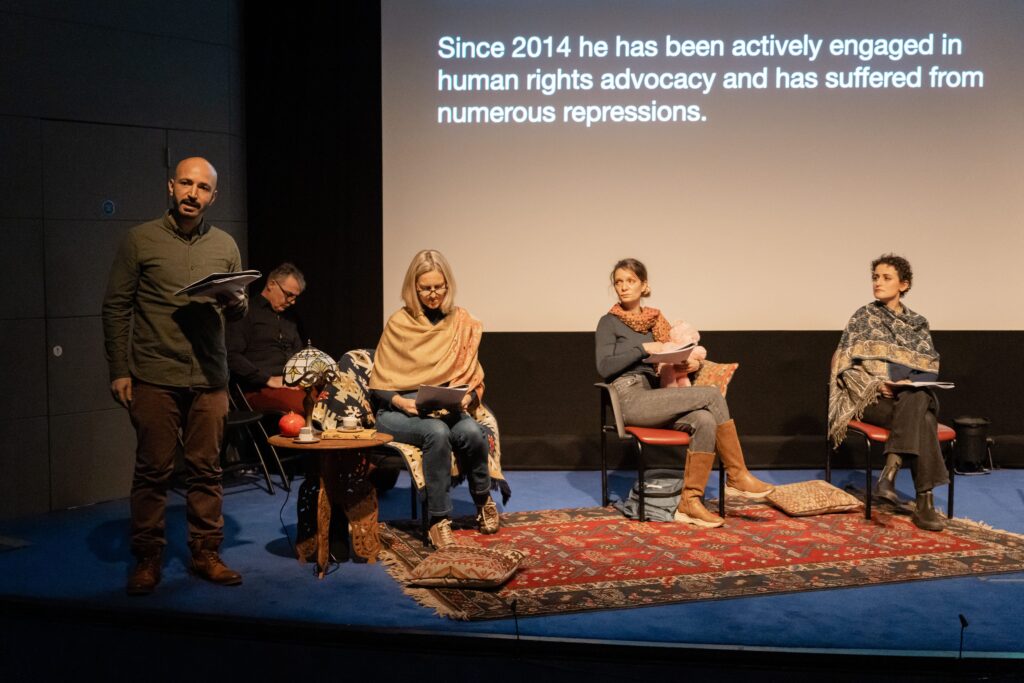 The performance in London is part of the UK/Ukraine Cultural Season. The reading Crimea, 5am was produced by Dash Arts and supported in kind by the Kiln Theatre. Directed by Josephine Barton.  The original production of Crimea, 5аm was initiated by the Ukrainian Institute and the Ministry of Foreign Affairs of Ukraine as part of the Crimea Platform. The original performance was directed by Dmytro Kostiumynskyi and produced by Dollmen.