The travelling film program includes some of the brightest Ukrainian films of this year, including participants and winners of top world film festivals, as well as internationally recognised classics of Ukrainian cinema.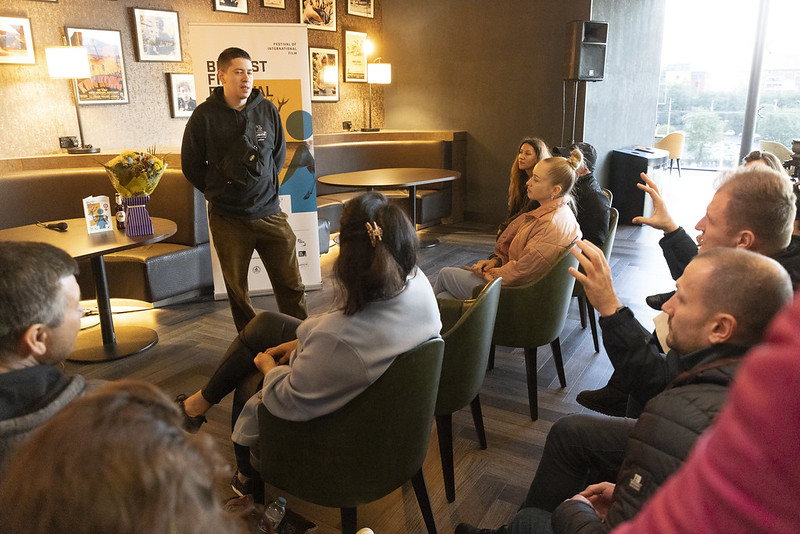 The British and Irish premier of Luxembourg, Luxembourg personally presented by Director Antonio Lukich, which told the story of twin brothers who were trying to cope with their own lives when their long-lost father suddenly appeared.
"When a boisterously moving, universally relatable comedy can emerge from an embattled nation embroiled in the harshest of conflicts, it feels like a shaft of sunlight breaking through the gloom.", festival organizers wrote.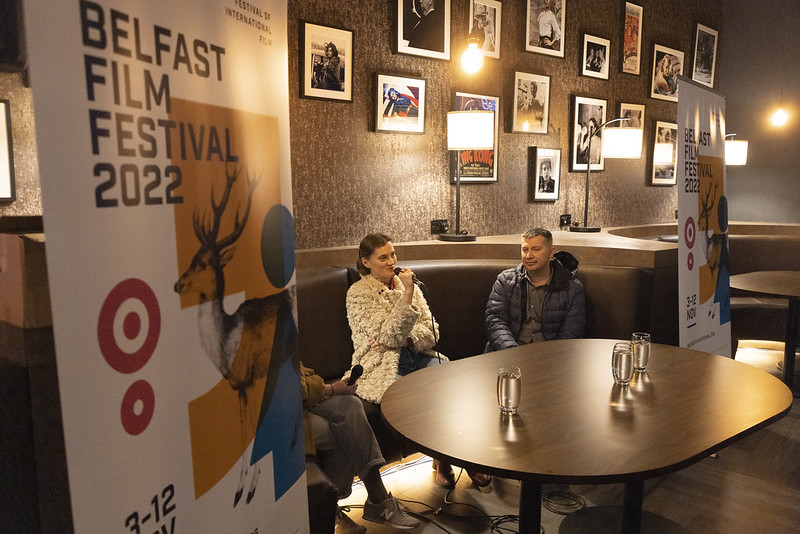 The film Pamfir directed by Dmytro Suholytky-Sobchuk was included in the program of the Belfast Film Festival, Cinecity Brighton Film Festival, and Leeds International Film Festival.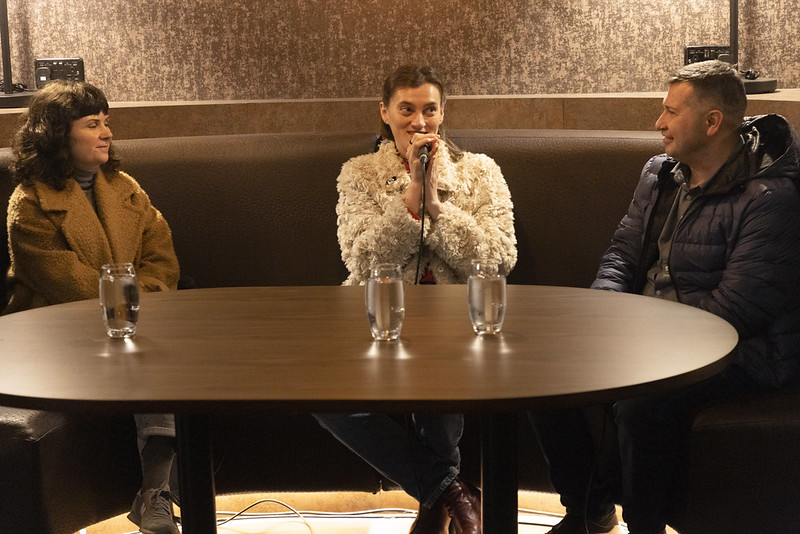 Solomiya Kyrylova, the performer of the main role in the film Pamfir, presented the film to the British and Irish audiences, and also took part in the discussion.
In the Museum's first exhibition room, Dziga Vertov's Man with a Movie Camera was projected on a large screen. Clips of Vertov's overlooked documentary The Eleventh Year and Oleksandr Dovzhenko's epic Zvenyhora were also screened along routes through the Museum. The final film in the Pye Building was a screening of Oleksandr Dovzhenko's Earth with a new soundtrack by internationally acclaimed band Dakha Brakha. Additionally, there was an exhibition of VUFKU Film Posters in the city centre.