The concept of the Season was dedicated to the 30th anniversary of diplomatic relations between the UK and Ukraine and aimed at strengthening cultural and artistic ties between the countries. Russia's full-scale invasion of Ukraine, which began on February 24, forced a rethink of the Season's theme – "Future Reimagined" – and set new priorities for the Ukrainian cultural sector.
On the opening day of the Season, the world premiere of the film "One Day in Ukraine" by Volodymyr Tykhyy took place. Ukraine was represented at the festival by the programme "Password: Palianytsia", developed by Sheffield DocFest together with the Ukrainian Institute, the British Council and the Docudays UA International Human Rights Documentary Film Festival. As part of the focus programme, screenings of Ukrainian documentary films were held in the official competition, as well as discussions, presentations of film projects in the industrial section and presentation of works at an alternative reality exhibition.
The grand opening of the Season was attended by Charlie Walker, Director of British Council's Global Network and Tetyana Filevska, Creative Director of the Ukrainian Institute. Olena Zelenska, the First Lady of Ukraine and Melinda Simmons, the UK Ambassador to Ukraine joined the launch event with their video messages.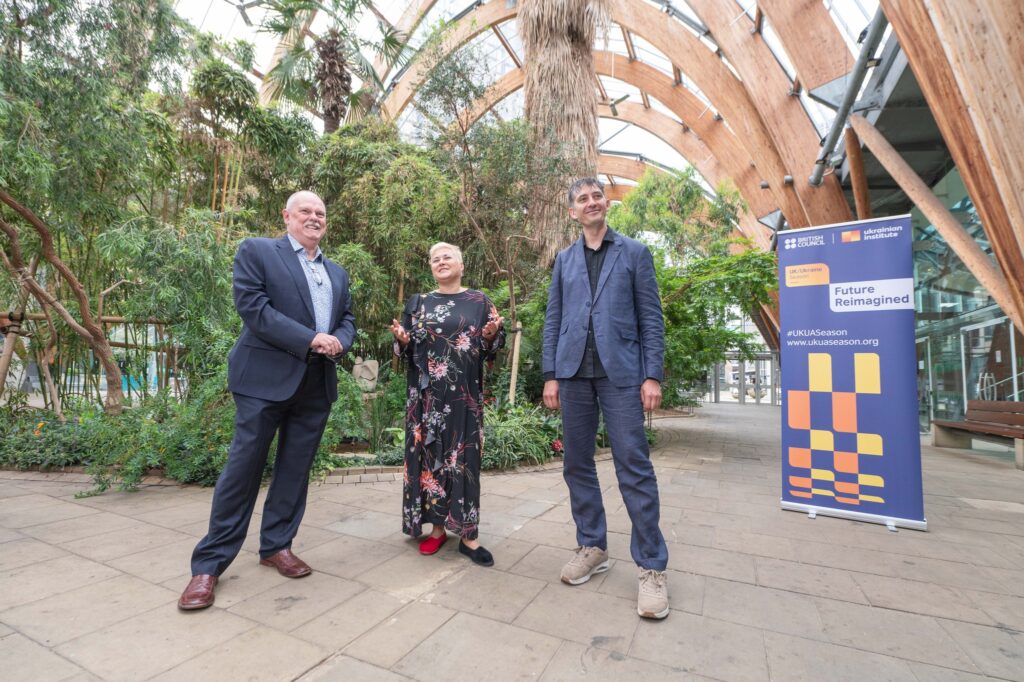 The UK Ambassador to Ukraine Melinda Simmons announced the official opening of the UK/Ukraine Season of Culture: "The season will support strong connections between UK and Ukrainian cultural and creative sectors. It will provide a platform to Ukrainian culture to be shared so that we may deepen our cultural relations for the future. I'm really looking forward to seeing the Season programme unfold addressing important themes including solidarity, diversity and the common values that keep us together. Our message is clear: the UK stands in solidarity with Ukraine – in this moment and in the future".
First Lady of Ukraine Olena Zelenska spoke at the official opening of the Season online. She noted the importance of cultural initiatives during the war and thanked for the systematic support of Great Britain to Ukraine: "I want the Ukrainian seasons to become just such a territory of freedom and truth about what is happening in Ukraine. And that, despite the whims of all dictators, this freedom always remains in the world".
"Culture is what remains when everything else is being undermined. Culture will help to be persistent", added David Codling, UK/Ukraine Season of Culture Director.
The UK/Ukraine Season of Culture will run until March 2023. Its programme includes 24 artistic, educational and communication projects in 6 cities and at key cultural events in the UK. The Season brings together a community of artists from both countries to explore the cultures of the UK and Ukraine.